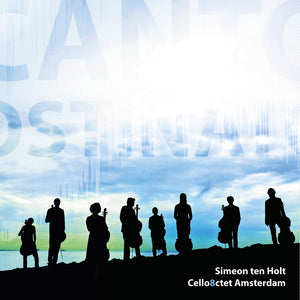 Canto Ostinato
Regular price €20.00 Sale
Canto Ostinato was written by dutch composer Simeon ten Holt (1923-2012) in 1976. This piece is considered to be minimal in origin, because of the repetitive, obstinate, nature of the piece, but there is some discussion on this subject. Ten Holt usually used the term 'genetic code' to describe his work, probably because of the typical build-up of the piece. As opposed to a high percentage of modern classical music which is not tonal and/or consonant, Canto Ostinato contains tonal harmonies and does not become very dissonant. Another typical aspect is the fact that one can hear the same or similar bass figures and harmonies throughout the piece, which explains the title. If one word would have to catch the essence of Canto Ostinato, one could use "meditative", as the different sections are similar, but generate different emotional reactions.
The most remarkable aspect about this work is the amount of freedom that is given to the performer(s). The composer created a hundred and six small cells called 'sections' of a few bars, which can be played ad libitum and be repeated either one or many more times (some bridges excepted). Because of this build-up, a performance may take from an hour to more than a day.
The version for eight cellos was created by Marijn van Prooijen, on request of the Cello Octet, with special permission of the composer. The octet has played their version especially for Simeon ten Holt in his own garden, a few months before he passed away. It was because of the composers warm reaction to the concert that the Cello Octet decided to record the Canto Ostinato during the summer of 2013.
A unique cd with a very special composition.